Stained plywood feature wall
Looking for a cheap way to spark up a wall? With a bit of creative staining you can make use of the natural grain of a sheet of ply to reveal a really interesting look.
What You Need:
12mm, 2400x1200mm radiata plywood
Pre-stain wood conditioner
Coloured Wood Stain ('Peppermill' used in example)
Step 1:
On a table saw, cut your plywood sheets into 300mm wide strips. Then cut each strip into 300mm squares. Each plywood sheet should yield 32 squares.
We offer a cutting service in store so we can help you out with this step!
Step 2:
Sand the edges and faces of the squares using 120-grit sandpaper. Wipe each square down with a cloth to remove all dust.
Step 3:
Apply wood conditioner according to the manufacturer's directions. After it dries, apply your chosen stain and let dry overnight. The natural graining in the radiata ply sheets will absorb the stain to different degrees bringing out out the beautiful woody patterns in the finished product.
Step 4:
Now just nail 'em up to your existing drywall! Alternate the direction of the grains to get different patterns. And hey if you feel really adventurous you could do this with all sorts of shapes, not just squares.
Tutorial Thanks/Credit/Rights Reserved to: Lowe's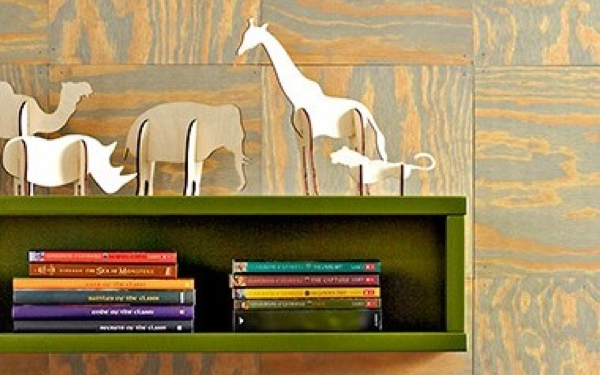 Ply & Panels
Check out a full range of our products.
Our Current Specials
Check out a full list of our specials.